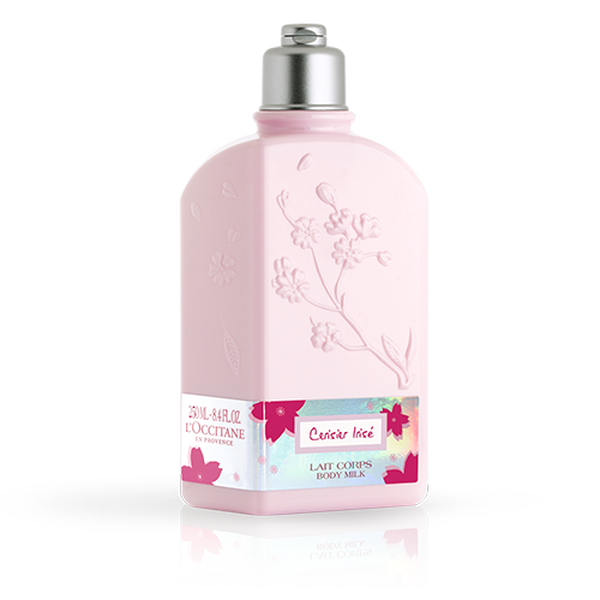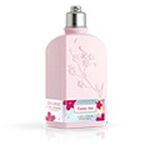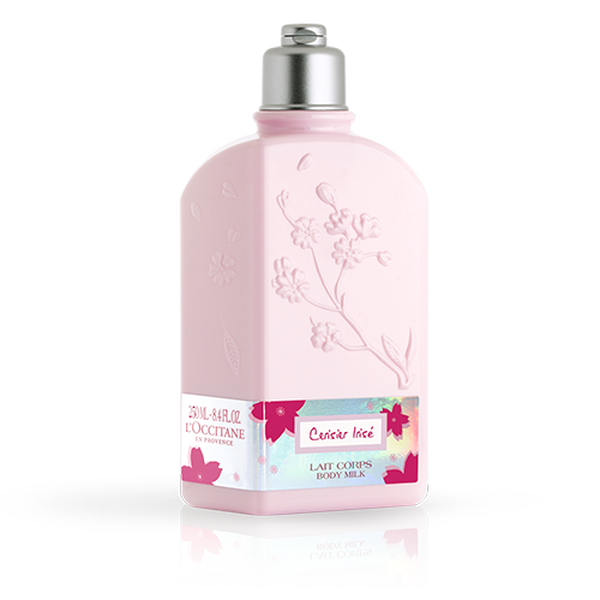 Cherry Blossom Cerisier Irisé Body Milk
This silky body milk helps to moisturize the skin and leaves it perfumed with a fruity and floral scent.
Description
The fresh Cerisier Irisé Body Milk is a moisturizing lotion that melt on your skin, leaving it fragranced and enveloped in softness. The lotion is enriched with cherry extract from the Luberon region of Southern France.
With the new Limited Edition, live this magical moment in Provence, when the softest rain clings to the blossoming branches of the cherry trees, forming iridescent drops, like a beautiful hallucination, a kaleidoscope of emotions. This holographic edition pays tribute to this sparkling and colorful vision of nature and ask the question: what if we could capture this mirage in a fragrance?
To extend the dream, match the Body Milk with the Cerisier Irisé Shower Gel.
Delivery Information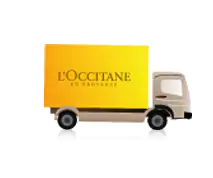 Free Shipping & Exchange
Free shipping on all orders of 249SAR+