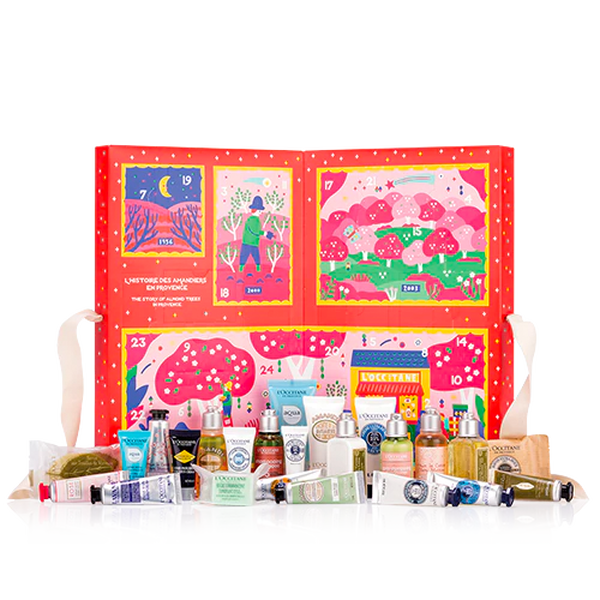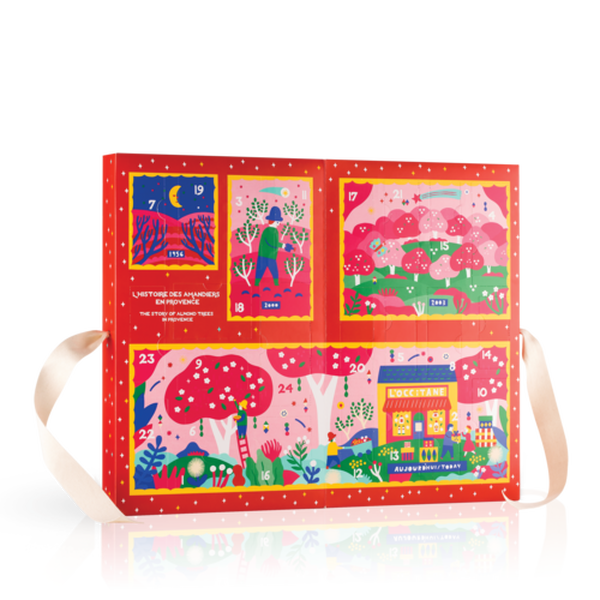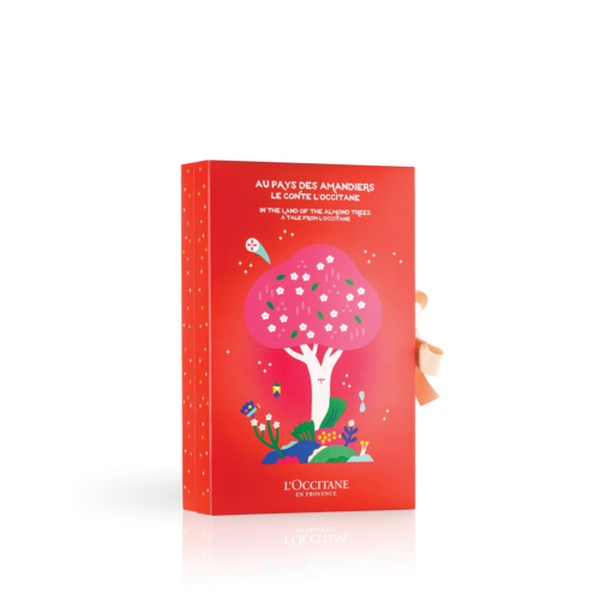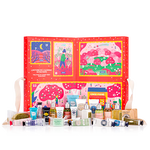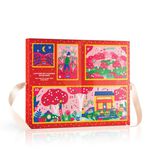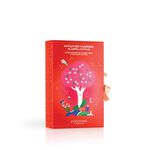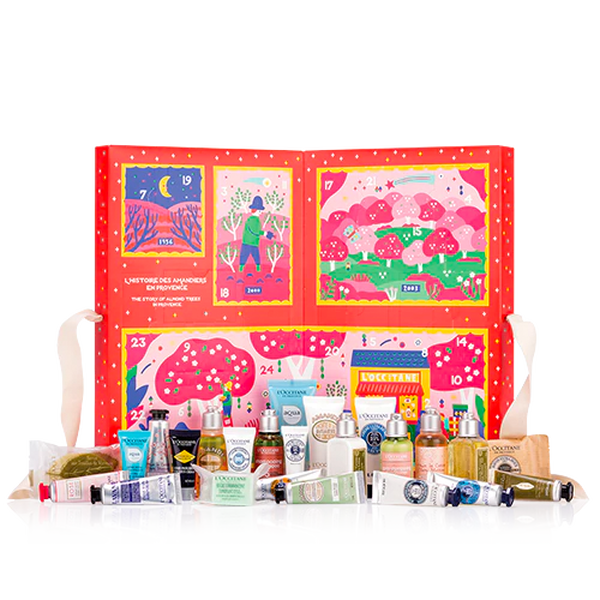 Classic Beauty Advent Calendar
With the New Year comes a new classic L'Occitane Advent Calendar, in 2019 we tell the story of our appreciation towards nature through The Tale Advent Calendar.
Description
L'OCCITANE's much-loved Classic Beauty Advent Calendar is back for 2019.
This holiday, our Classic Beauty Advent Calendar takes the form of a book, telling one of our true stories about the almond tree. Did you know? In the 1950's, almond trees completely disappeared from the Provence landscape. In 2000, L'OCCITANE, with the help of our producers, decided to reintroduce almond trees back onto the hills of Provence. Today, the Provence landscape is full of almond trees.
Indulge a loved one or treat yourself to a luxurious pre-holiday gift with the L'OCCITANE Beauty Advent Calendar presenting a new gift each day with everything from shower gels, shampoos, soaps, eau de toilette. Your Classic Advent Calendar contains:
- Immortelle Precious Cream 5ml
- Shea Lip Balm 4ml
- Rose Hand Cream 10ml
- Ultra-Rich Body Shea Cream 20ml
- Almond Delicious Hand Cream 10ml
- Effervescent Revitalizing Sugar Cube 33g
- Lavender Hand Cream 10ml
- Almond Shower Oil 35ml
- Shea Light Comforting Cream 5ml
- Almond Milk Concentrate 20ml
- Verbena Body Milk 30ml
- Cherry Blossom Hand Cream 10ml
- Aromachologie Intense Repairing Shampoo 35ml
- Aqua Réotier Ultra Thirst- Quenching Cream 5ml
- Shea Hand Cream10ml
- Shea Butter Extra Gentle Soap 25g
- Shea Intense Hand Balm 10ml
- Verbena Leaf Soap 25g
- Aromachologie Intense Repairing Conditioner 35ml
- Verbena Hand Cream 10ml
- Verbena Shower Gel 30ml
- Cherry Blossom Shower Gel 35ml
- Shea Foot Cream 10ml
- Aqua Réotier Gel Cleanser 40ml
Delivery Information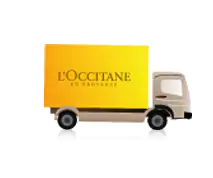 Free Shipping & Exchange
Free shipping on all orders of 249SAR+