Based in Kuwait, Yalda is a former fashion editor and mother of two. Yalda uses her social media platform to talk about topics that are important to her, such as ethical issues and the environment. "I don't like a color to be too overpowering. I wanted something really soft, just to bring out that inner beauty"
SHOP NOW

Originally from a small town in Haiti, Paola launched Fanm Djanm (which means "strong woman" in Haitian Creole) - a headwrap brand inspired by African and Asian cultures."When I chose this lip shade, I wanted a color that would look phenomenal on dark skin, but just as gorgeous on light skin. Boldness is at the epicentre of my creativity. To me, life is all about being bold. Being powerful. And being colorfully you."
SHOP NOW

Niomi is a Londoner who embodies well-being. Her book, "Eat Smart," is filled with delicious plant-based recipes. A sustainable fashion advocate, Niomi is working with UK charities and is an ambassador for a non-profit organizations helping women who are victims of civil wars. "The shade I've created, is a pretty, natural shade that you can wear all day, every day."
SHOP NOW

Pauline is a French blogger who has recently moved to Germany, where she lives with her husband and son. Her signature look is "La vie en rose", and a quick scroll through her Instagram page shows that she loves flowers and all things red. "After discovering the fruity world of the first L'Occitane lipstick range, I drew inspiration from the blood orange to create the seductive, deep red shade of my lipstick."
SHOP NOW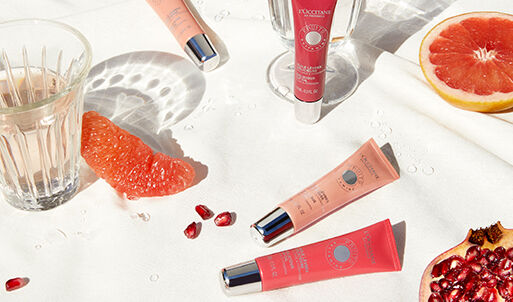 If you're looking for a lip color that's less intense or if you simply want your lips to have a colored shine, look no further than our new nourishing lip oils.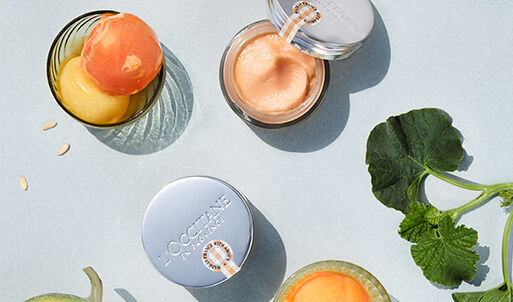 Invigorate dull and tired skin with our irresistible face masks designed to refresh skin, giving a smooth finish and glow!
SHOP NOW